The prostate is a gland in men. It helps make semen, the fluid that contains sperm. The prostate surrounds the tube that carries urine away from the bladder and out of the body. A young man's prostate is about the size of a walnut. It slowly grows larger with age. If it gets too large, it can cause problems. This is very common after age 50. The older men get, the more likely they are to have prostate trouble.
Usually this disease is benign,  but rarely it can be due to prostate cancer. A urologist can help determine this for you.
Symptoms of Prostate problems:
The symptoms of a prostate problem may include problems with urinating and bladder control. Bladder control is how well you can delay, start, or stop urination.
These problems can cause you to:
go to the bathroom frequently
feel as if you need to rush to the bathroom, only to find you can't urinate or you urinate only a little
leak or dribble urine
have a weak urine stream
A prostate problem may cause other problems, such as:
problems having sex
a UTI
feeling stressed due to chronic pain
inflammation in areas near your prostate
bladder stones
kidney failure
Depending on the cause of your prostate problems, you may have other symptoms.

Treatment options for Prostate symptoms:
Office Phone Numbers
NW Portland, Peterkort, & Vancouver
(503) 223-6223
St. Vincent
(503) 297-1078
McMinnville
(503) 435-2561
Sherwood
(503) 972-8760
Seaside
(503) 717-7060
Locations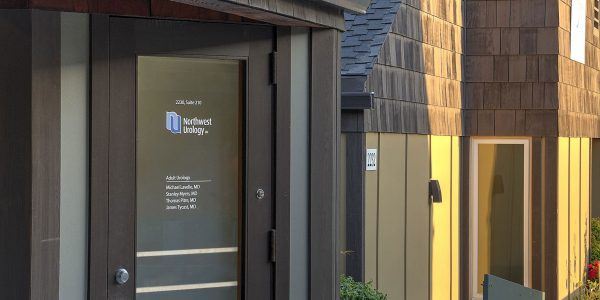 2230 NW Pettygrove Street, Suite 210




Portland

,

OR

97210

(503) 223-6223
(503) 223-3665